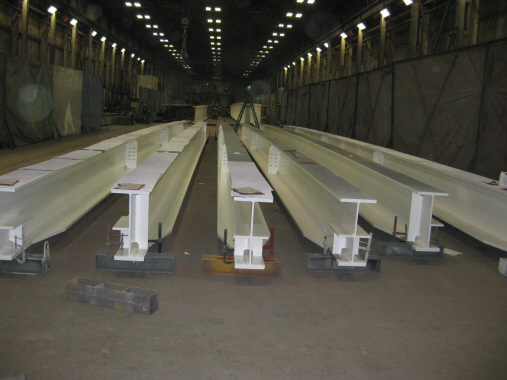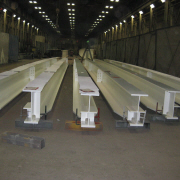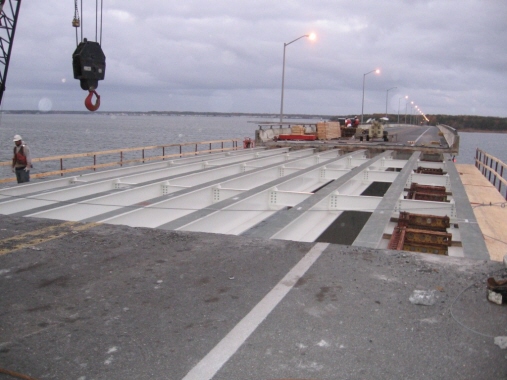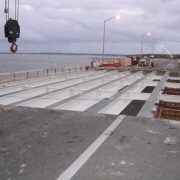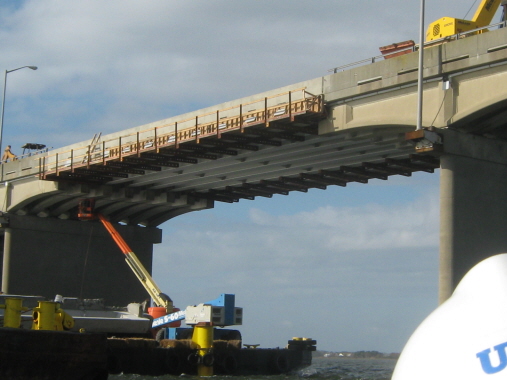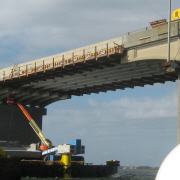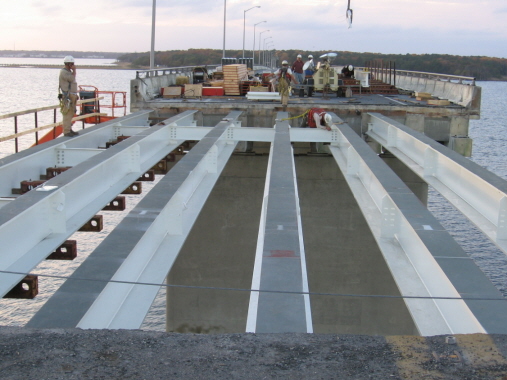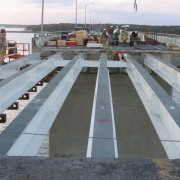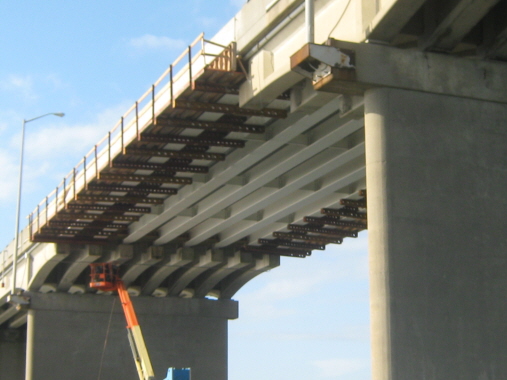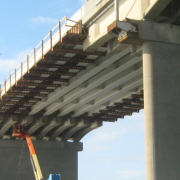 Route 90 Bridge OCMD Emergency Replacement
Route 90 Bridge OCMD Emergency Replacement
Route 90 Bridge OCMD Emergency Replacement
Route 90 Bridge OCMD Emergency Replacement
Route 90 Bridge OCMD Emergency Replacement


Route 90 over the Assawoman Bay, Ocean City, Maryland
When a routine inspection revealed previously undetected structural damage in the Ocean City Route 90 bridge's navigational span in the fall of 2009, the Maryland State Highway Administration (SHA) closed the bridge for emergency repairs.
The damaged section of the bridge was discovered during a biannual inspection that showed serious deterioration of the concrete of one of the girders, exposing the reinforcing steel to corrosion. It was quickly determined that the one span of the 38-year-old bridge could not be repaired. Instead, it needed to be closed and the section replaced immediately in order to restore the bridge's capability to carry truck loads as soon as possible.
The MDSHA chose a steel girder superstructure for the span replacement, because it weighed less than other replacement alternatives. This weight reduction onto the existing bridge allowed for more of the bridge to be preserved, thus cutting back on repair costs.
The bridge contractor for the $1.1 million project, working as a subcontractor to Covington Machine & Welding, Inc., was McLean Contracting Co., with High Steel using expedited procurement for steel fabrication and delivery of the replacement girders. High Steel was given notice to proceed on October 6, while the design was being finalized and McLean was mobilizing. Due to the fast track approach, the first shipment of steel arrived at the jobsite on October 27.
"High Steel had the resources available in both material needs and manpower to fit this project into the shop flow, waiving the standard lead times," said Paul Lipinsky, High Steel project manager. "Having the material already on hand allowed us to dramatically cut fabrication time and begin delivery of the steel only three weeks after we were given notice to proceed."
High Steel's engineering department worked closely with the Design Consultant, URS, and the Maryland SHA to expedite the design and detail drawings approval process. A fabrication project manager was assigned to shepherd the project through fabrication.
Work on the 85-ft portion of the bridge was anticipated to finish in mid-December. But the bridge reopened on November 24, three weeks early and just in time for the Thanksgiving holiday.
Project Specs
Bridge Type: Plate Girder
Steel Tonnage: 84 Tons
Steel Type: Grade 50W
Coating: Painted (Three Coats)
Project Team
Project Owner: Maryland SHA
Contractor: McLean Contracting Co.
Designer: URS
Detailer: High Steel Structures Inc.
Steel Fabricator: High Steel Structures Inc.
Steel Erector: McLean Contracting Co.