Main Content

Turn-key services for all stages of your project
High Steel offers our customers heavy hauling and steel erection services through
High Transit LLC and High Structural Erectors LLC.
With all three companies located at High Steel's facilities, your project will benefit from the continuity of our team's management from fabrication through delivery and steel erection.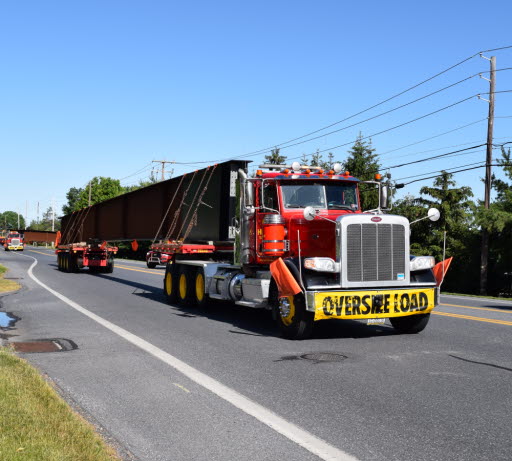 Structural Steel Delivery
High Transit is the primary specialty hauler for High Steel Structures. With High Transit, you can rest assured knowing your steel delivery is transported by a team of experienced professionals who know heavy hauling and structural bridge steel delivery inside and out — a real advantage on the job site.
High Transit's comprehensive services include engineered load configuration drawings for permit submissions, routing analysis, permit ordering, scales for loading weights, certified in-house escorting vehicles and mechanics, and variable message sign trucks.
If you have shipping questions about an upcoming steel bridge project, contact High Steel's sales team. To learn more about High Transit's heavy hauling capabilities, visit their website.
Visit High Transit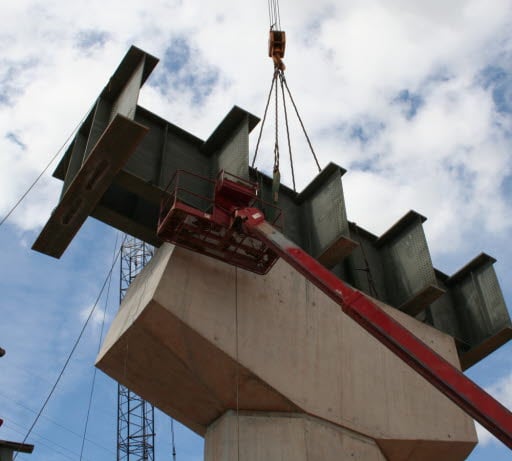 Structural Steel Erection
Structural steel erection services are available as part of a bid package from High Steel.
High Structural Erectors LLC is a steel and precast concrete erector that originated in High Steel's field operations department. The company's experienced crew includes an erection engineer, project managers, foremen and superintendents, certified crane operators, and seasoned ironworkers. HSE has erected structural steel for hundreds of projects that High Steel has fabricated
For bids on supplemental services such as bridge steel rehabilitation and heat straightening of damaged girders, or for other steel or precast concrete erection needs, please contact High Structural Erectors directly.
Visit High Structural Erectors
Questions about your project?
Do you have questions about best practices in steel bridge design for fabrication?
Need assistance with budget pricing, erecting, or shipping your structural steel?

Reach out to High Steel's experts - we look forward to helping you.
Contact Us