Main Content

Environmental Stewardship
Sustainability means taking a holistic approach to the social, environmental, and economic aspects of business and being responsible stewards of valuable resources. It also means helping customers accomplish their own similar goals.
Approximately 93 percent of the steel mill products we source consist of recycled materials. And steel has a low environmental impact thanks to industry efforts to reduce emissions, recycle materials, and develop new, more Earth-friendly technologies. Virtually 100 percent of a bridge's structural steel can be recycled and made into new materials.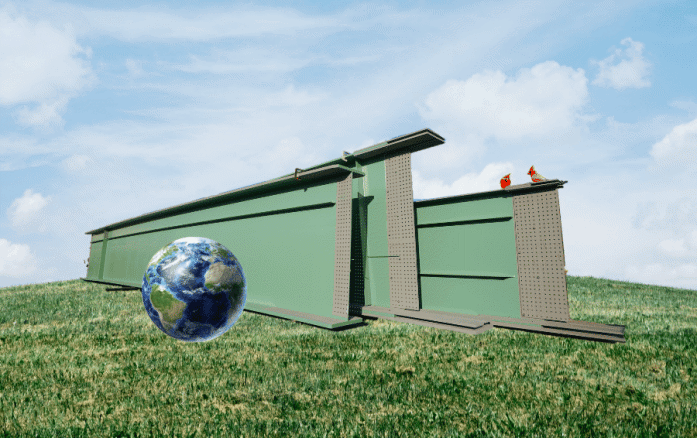 Reducing our carbon footprint
High Steel reduces our carbon footprint through careful management of greenhouse gas emissions and an environmentally responsible approach to our production processes:
We recycle steel scrap by-products of our fabrication process, including welding flux and shot from steel blasting.

We invest in technology to reduce VOC emissions during the steel coatings process.

We capture our paint waste and send it to a third party for processing and reuse as industrial fuel.

We have decreased the overall energy consumed by our facilities.
For more information about the steel industry and sustainability, visit the following resources:
AISC - Designing for Sustainability
AISI - Steel and the Environment
Questions about your project?
Do you have questions about best practices in steel bridge design for fabrication?
Need assistance with budget pricing, erecting, or shipping your structural steel?

Reach out to High Steel's experts - we look forward to helping you.
Contact Us