Main Content

Building Trustworthy Relationships
Since our founding over nine decades ago in a small welding shop, High Steel Structures has focused on building lasting, trustworthy relationships with our customers.
To meet our customer's needs now and into the future, we are committed to more than simply providing a "low bid." Providing quality, on-time delivery of our steel, embracing innovation and the latest technology, taking a leadership role in the industry, and investing in workforce development are engrained in our values.
How can we assist you?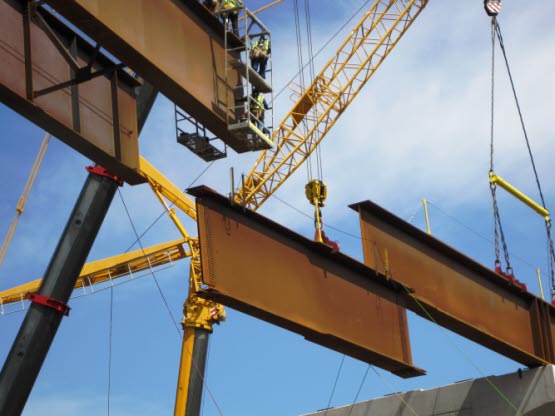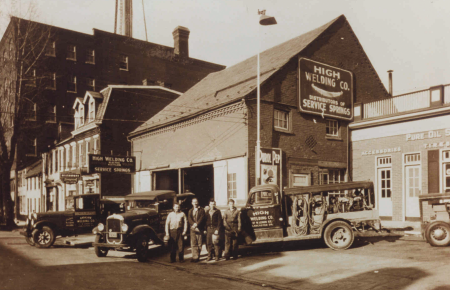 Company History
In 1931 Sanford H. High founded the High Welding Company, a small welding shop in Lancaster, PA. An innovator, High successfully championed welding of bridge steel as a superior alternative to riveting during meetings with state highway officials.
Demand for welded girders increased in the 1950s, prompting updates to facilities and new automated equipment. The company's growth in the 1960s was fueled by the interstate-building boom, and Plant 2 was built. In 1971, the company's name was changed to High Steel Structures. We acquired our facilities in Williamsport, PA in 1985. Since the 1990s, we have undergone major facility expansions and expanded our market area well beyond the East Coast.
Recent Milestones
High Steel has supplied steel for many noteworthy projects in recent years, including the Arthur Ravenel, Jr. Bridge, Woodrow Wilson Bridge, Gov. Mario M Cuomo bridge, and the HOT Lanes megaprojects in Northern Virginia.
Sanford H. High was inducted into the ARTBA Foundation's Transportation Development Hall of Fame in 2015. Our High Steel University training program debuted in 2018.

In 2022, High Steel Structures' ownership was transferred to the High Foundation, which invests company profits back into the community.
State-of-the-art Facilities
High Steel continually expands and updates our facilities to meet customer needs. Our four fabrication plants feature more than 500,000 square feet of enclosed production space and 85 acres of assembly yard.
Certifications
AISC:
Building Fabricator

Bridge Fabricator - Advanced (Major)

Fracture Critical Endorsement

Sophisticated Paint Endorsement P1 - Enclosed


Canadian Welding Bureau:
CWB Division 1 certified to CSA Standard W47.1
Learn about our fabrication capabilities
Business Development and Sales
Questions about your project?
Do you have questions about best practices in steel bridge design for fabrication?
Need assistance with budget pricing, erecting, or shipping your structural steel?

Reach out to High Steel's experts - we look forward to helping you.
Contact Us