Main Content

Protective steel coatings options
Many options are available for structural steel coating systems that provide long-lasting corrosion protection. When choosing the best method for your project, consider these factors:
Budget

Environmental factors

Aesthetic needs

Design flexibility for coating access

Service life goals

Partner with a knowledgeable applicator to ensure the long-term performance of your structure's coating system. High Steel has the equipment and expertise for proper surface preparation, and we provide strict quality control through each step of the process.  
Continue reading for more information about weathering steel, paint systems, galvanizing and metalizing. We are available to answer your questions.
Contact us to discuss coating systems for your project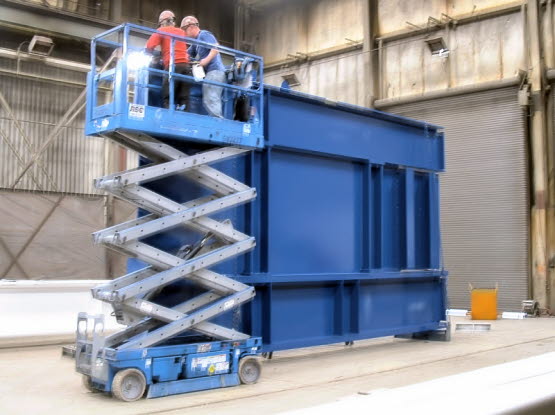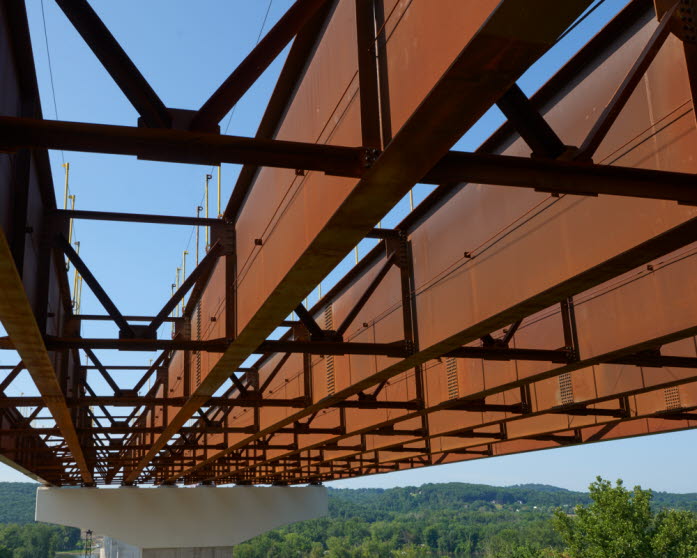 Weathering Steel
The most economical option, weathering steel is a high-strength, low-alloy steel that forms a tightly adhering "patina" during its initial exposure to the elements.  The patina is essentially an oxide film of corrosion by-products which is about the same thickness as a heavy coat of paint.  
In its early stages, the coating is an orange-brown color. Over time, the color deepens to a rich purple-brown. Weathering steel may not be sufficient on its own in highly corrosive environments, such as coastal waterways. Many bridge owners like to add paint to weathering steel bridges over localized problem areas, such as below expansion joints.  Use drip pans and drip bars to help avoid rust stains on piers when weathering steel is used.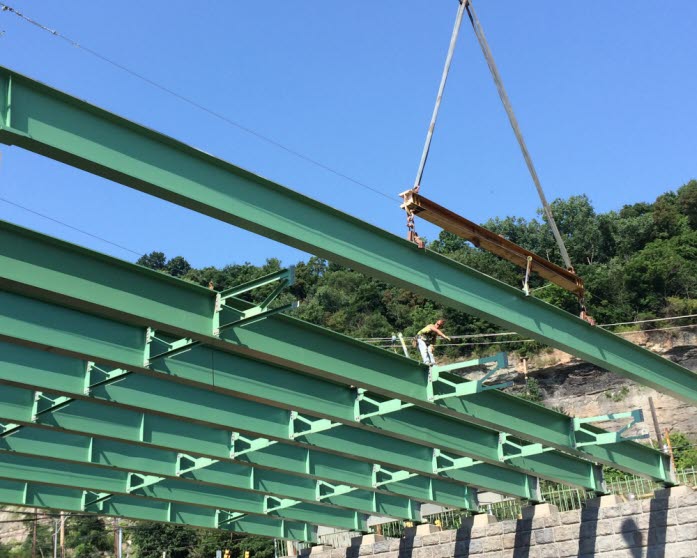 Paint Systems
Available in a wide range of colors, paint systems are cost-effective and offer the most flexibility for aesthetics.
The typical paint system used for structural steel incorporates three coats: a zinc primer, an epoxy intermediate coat, and a urethane top coat.   
The primer provides cathodic corrosion protection. The intermediate and top coats provide barrier corrosion protection, protect the prime coat and deliver the desired color and sheen.  When choosing a primer, keep in mind that organic zinc primer is faster and more economical than inorganic zinc primer.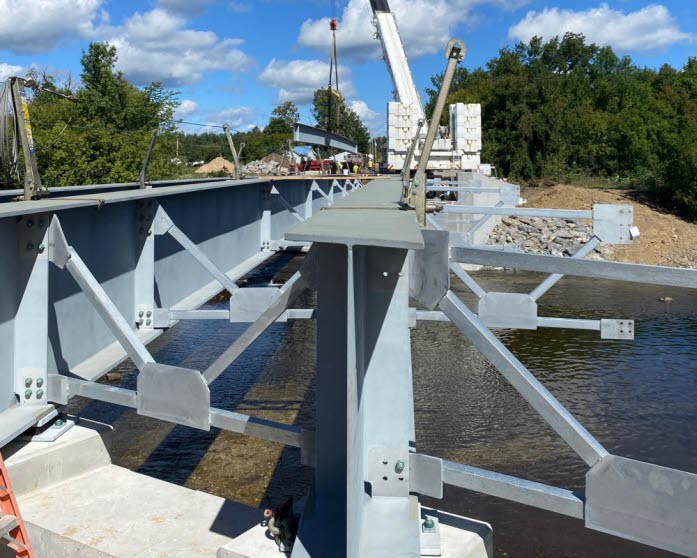 Metalizing
Metalizing provides corrosion protection through a thermal spray of molten zinc, or zinc and aluminum. Though more expensive than galvanizing, the size of the fabricated steel is only limited by shipping constraints. Metalizing requires all surfaces to be accessible for blasting and spraying. Metalized structures may receive an epoxy seal coat or a three-coat paint system for appearance and added corrosion protection.
Metalizing / Galvanizing Combination 
To ensure proper coverage of all members, we recommend metalizing the main members and galvanizing the secondary members on steel bridge superstructures. This may also reduce costs and benefit the project schedule. For reference, see the Tech Talk article "Galvanize or Metalize" published in the High Steel News.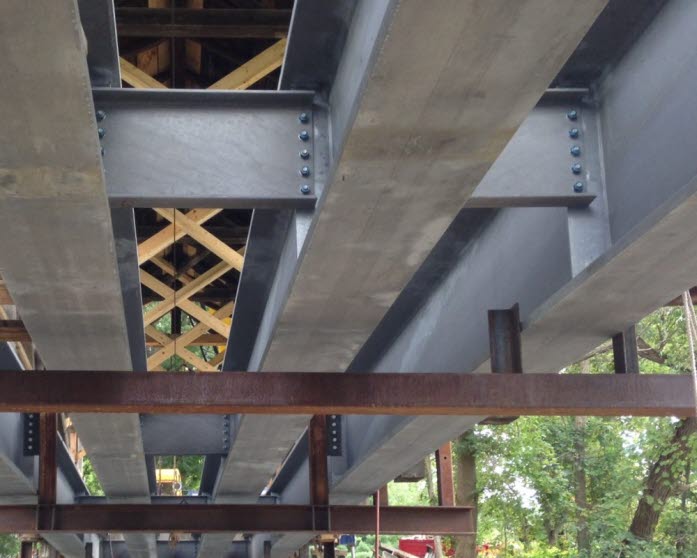 Galvanizing
The galvanizing process begins by immersing clean steel components in a kettle of molten zinc. There, the zinc reacts with constituents in the steel to build a series of metallurgically bonded zinc-iron layers on the steel surface.
During this process, every exposed steel surface is coated, with zinc readily flowing into tight areas, regardless of their complexity. Components must be able to fit into the galvanizer's kettle. Kettle sizes vary, but in general, pieces up to 50 feet long can be single-dipped, and pieces 75 feet or longer can be progressively dipped, depending on height and camber.
Questions about your project?
Do you have questions about best practices in steel bridge design for fabrication?
Need assistance with budget pricing, erecting, or shipping your structural steel?

Reach out to High Steel's experts - we look forward to helping you.
Contact Us