Main Content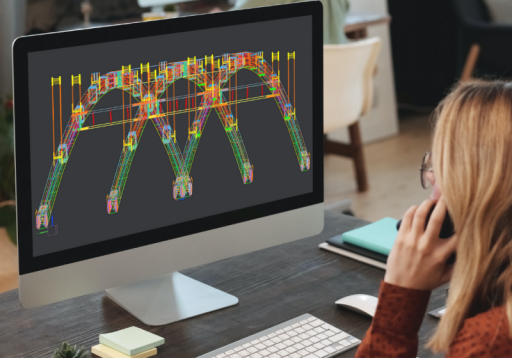 FAQ - Popular design questions
How can designers reduce shipping costs for girders?
Structural members with lengths up to 125' long, 8' in depth, up to 12' in width and weighing up to approximately 40 tons can be delivered economically in most areas. As the overall dimensions increase, the incremental freight costs can dramatically rise if normal permitting limits are exceeded.
The maximum allowable shipping dimensions will vary greatly based on the geographical location where the steel is to be delivered and factors such as road conditions, access, bridge analysis, overhead clearances, and turning radius. Contact us for answers about your unique project's maximum shipping dimensions.
What is the best resource for design engineers that will ensure efficient and economical plate girder design?
What specifications are available for bridge steel coatings?
How can I get a budgetary price for bridge steel?
Questions about your project?
Do you have questions about best practices in steel bridge design for fabrication?
Need assistance with budget pricing, erecting, or shipping your structural steel?

Reach out to High Steel's experts - we look forward to helping you.
Contact Us