Main Content

Protective Coatings Application
High Steel offers a full range of in-house blasting, painting, and metalizing services. These may be included in a package with our fabrication services. We also serve as a stand-alone resource for steel fabricators who need specialized coatings applications.
Read on to learn about our in-house coatings capabilities, or learn more about the technical aspects of steel corrosion resistance.
Contact our sales department anytime with questions about steel coatings options.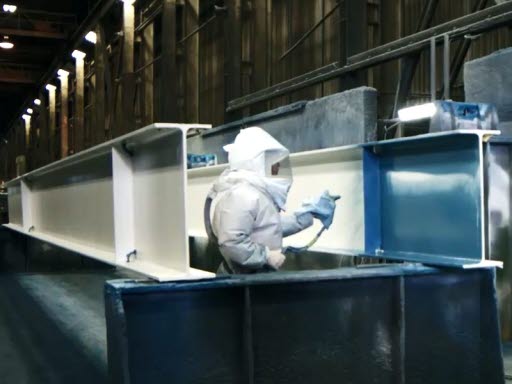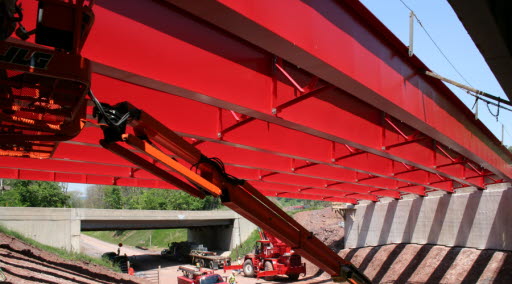 Paint Systems
Each of the High Steel Structures' facilities carries the AISC's Sophisticated Paint Endorsement and offers full-service surface preparation and application of paint systems for structural steel.
Our stationary blasting equipment accommodates fabricated steel up to five feet wide. Larger pieces are blasted with hand-held equipment to prepare all surfaces just prior to paint application.
Metalizing
High Steel made an investment in 2015 to provide metalizing capabilities at our Williamsport, PA plant in response to the transportation construction industry's demand for metalized coatings.
This dedicated state-of-the-art indoor facility is capable of handling fabricated members up to 140 feet in length.
The professionals at High Steel are available to answer your questions about coatings options and budget implications for your unique project.
Questions about your project?
Do you have questions about best practices in steel bridge design for fabrication?
Need assistance with budget pricing, erecting, or shipping your structural steel?

Reach out to High Steel's experts - we look forward to helping you.
Contact Us