Are there preferred details for tub girder stiffeners?
There are several details to consider when addressing both transverse and connection stiffeners either in tension, compression, or stress reversal zones. See the sketch sheets identifying each consideration.
Bottom Flange Illustration: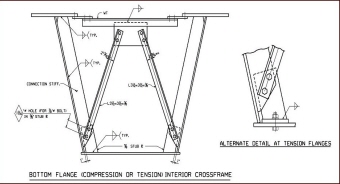 Transverse Stiffener Illustration:
Click on either image thumbnail to launch a new window with full-sized view.