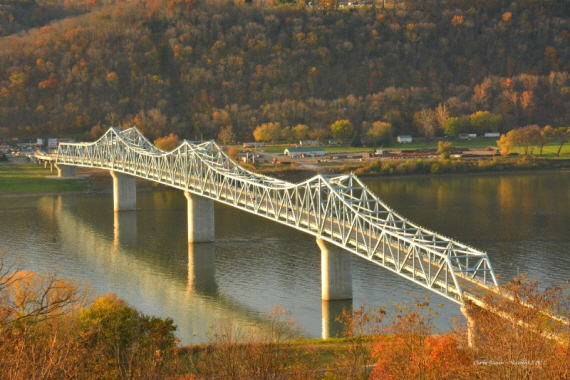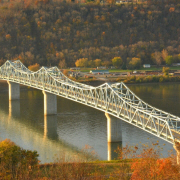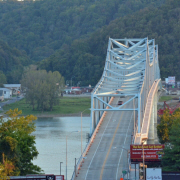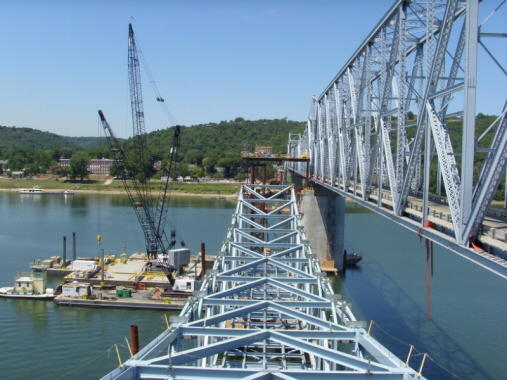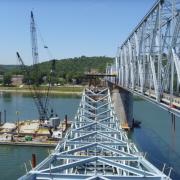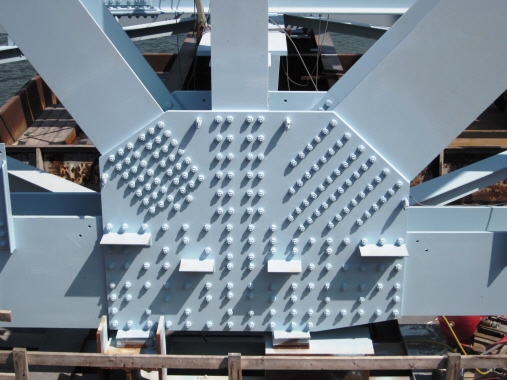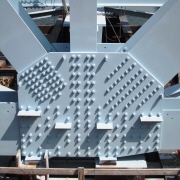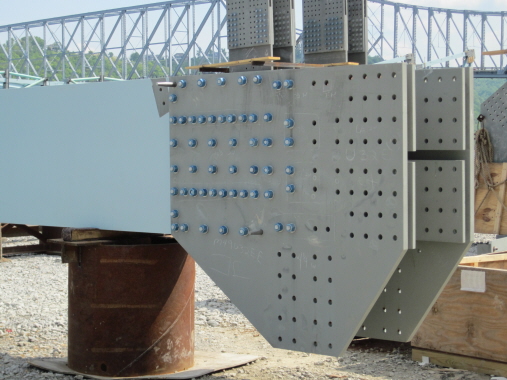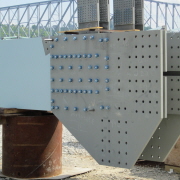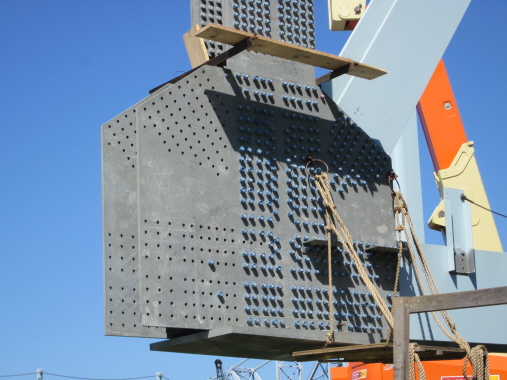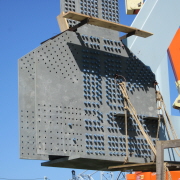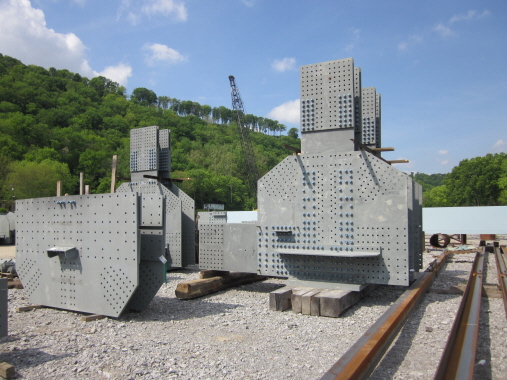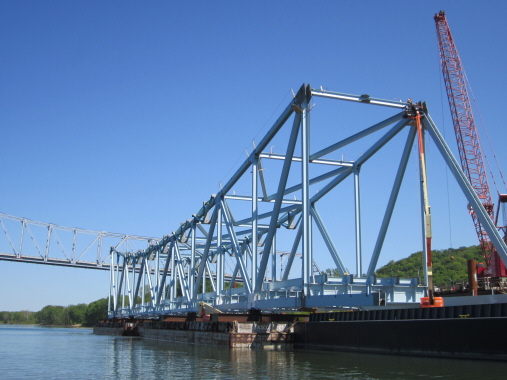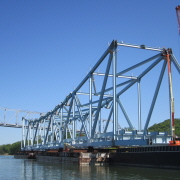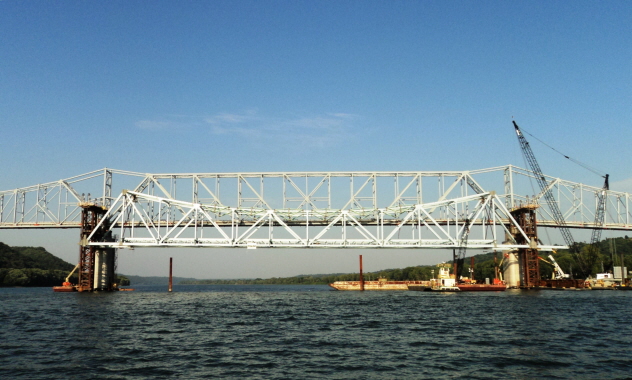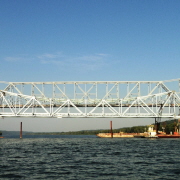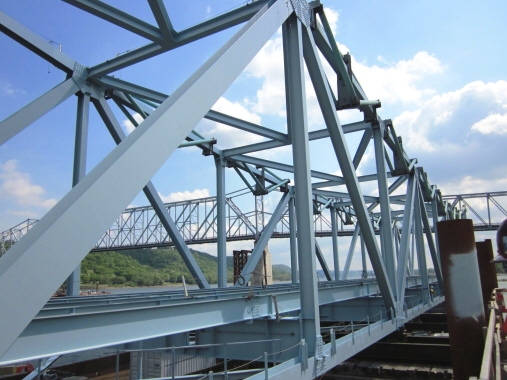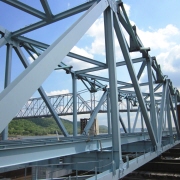 Milton Madison Bridge Images Courtesy Milton Madison Project Team
Milton Madison Bridge Images Courtesy Milton Madison Project Team
Milton Madison Bridge Images Courtesy Milton Madison Project Team
Milton Madison Bridge Erection
Milton Madison Bridge Erection
Milton Madison Bridge Erection
Milton Madison Bridge Erection
Milton Madison Bridge Erection
Milton Madison Bridge Erection
Milton Madison Bridge Erection


Milton-Madison Bridge, Milton, KY - Madison, IN
High Steel fabricated structural steel for the $103-million Milton-Madison (U.S. 421) Bridge Project, a bi-state effort between The Indiana Department of Transportation and the Kentucky Transportation Cabinet. The new truss bridge replaces an 81-year old deteriorating bridge spanning the Ohio River between Milton, KY and Madison, IN.
High Steel provided 8,165 tons of structural steel for the complex 3,181-foot design-build truss project. General contractor Walsh Construction constructed the new steel superstructure on temporary piers immediately downstream of the existing bridge, and the new truss was put in place using a controlled slide along steel rails to its permanent location on the renovated existing piers, which were widened and rehabilitated before the move. This innovative erection plan reduced the project's cost and limited construction-related bridge closures to just 10 days, as opposed to a full year using traditional methods. The new bridge opened to traffic in Fall 2012.
Project Specs
Bridge Type: Truss
Steel Tonnage: 8,165 tons
Steel Type: Grade 50W and Grade 70W
Coating: Painted Prime
Project Team
Project Owners: INDOT and KYTC
Owner's Consulting Engineers:
Michael Baker Jr., Inc.
Wilbur Smith
General Contractor: Walsh Construction, LaPorte, IN
Design Consultants:
Burgess & Niple Engineers, Columbus, OH
Buckland & Taylor, Ltd. North Vancouver, B.C.
Detailer: Tensor Engineering
Steel Fabricator: High Steel Structures LLC, Lancaster, PA
Steel Erector: Walsh Construction, LaPorte, IN
Images courtesy Milton Madison Bridge Project Team