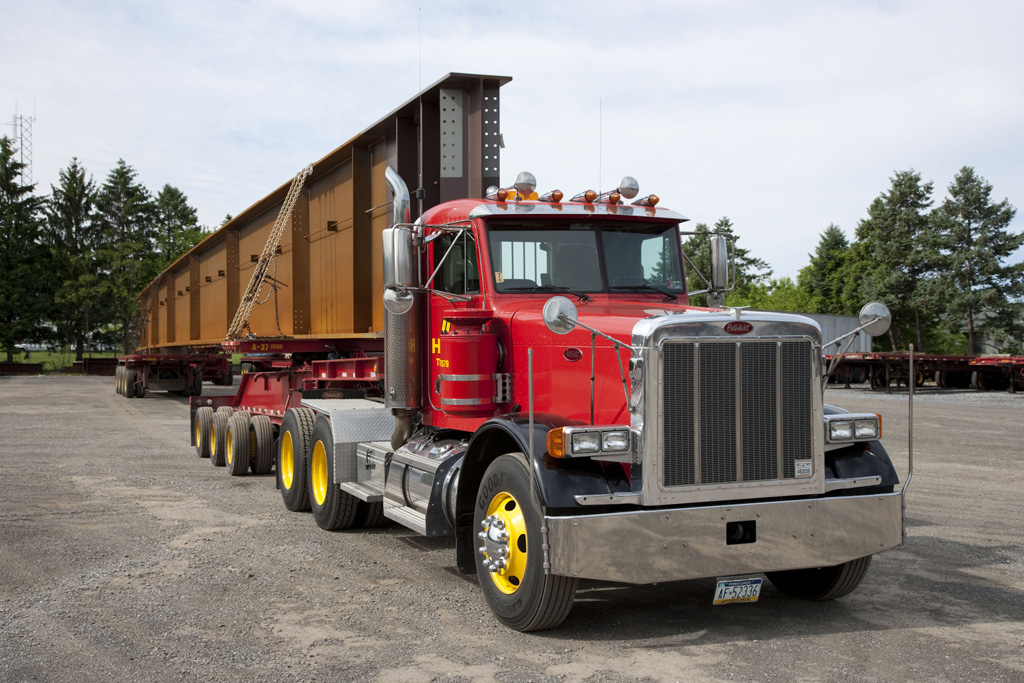 Where it's needed. When it's needed.
High Transit LLC. Specializing in heavy haul transportation
High Transit LLC is the specialty hauler for the affiliated companies of High Industries Inc. The company also provides specialty heavy hauling services to the construction and manufacturing industries.
With High Transit, you can rest assured knowing your project delivery is transported by a team of experienced professionals who know route planning, permitting, and delivery inside and out — a real advantage on the jobsite.
Services with a "Turn Key" Approach
High Transit has developed a turn-key approach to all transportation requirements. Our capabilities include:
In-house engineering staff provide engineered load configuration drawings for permit submissions
Thorough routing analysis from origin to destination
Permit ordering with all state owners and municipalities
Platform scales and portable scales to ensure loading weights are within limits
Certified in-house escorting fleet and mechanics
Project management of each move
NY and VA state certified, CDL-licensed escort drivers with flagger training
Variable message sign truck available for "supermove" requirements.
Our fleet of rolling stock includes more than 280 specialized trailers to meet most transportation requirements. For especially long or heavy loads, the company provides self-steer spread-axle trailers with a capacity in excess of 100 tons.
Our specialized equipment enables High Transit to provide transportation solutions for all types of jobsite challenges. We have shipped structural steel members up to 14' deep, 18' wide, over 170' long and weighing in excess of 100 tons.
If you have questions about shipping logistics for your next steel bridge or building project, please visit our shipping advisor page.
For inquiries about our heavy hauling services, please visit our website and request a quote or call (717)390-4211.