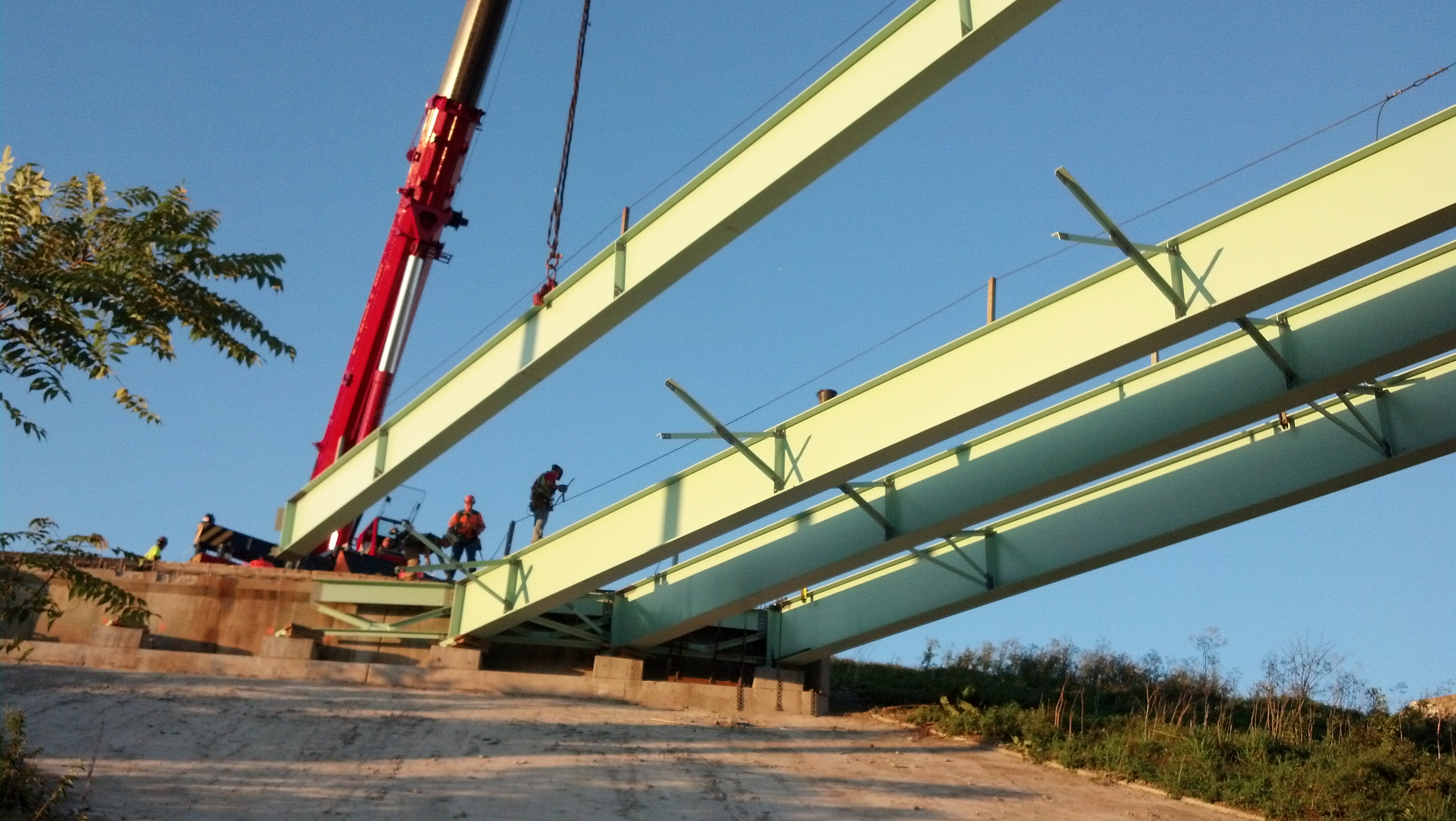 High Steel recently replaced the superstructure of
a fire damaged bridge on Route 22 at the I-81
interchange in Harrisburg, PA
The resources to react to the unexpected.
High Steel Structures LLC is your one-stop-shop for emergency bridge repairs, from common repairs such as heat straightening collision-damaged girders to more complex jobs involving steel procurement, engineering detailing, fabrication and erection. High Steel has the critical mass and technical resources that permit us to quickly deliver a quality product and get your bridge back in service.
High Steel has assisted with significant emergency bridge repairs in recent years. We invite you to visit our project gallery to review case studies of our most recent emergency jobs.
Contact us by email for a quote on an emergency repair, or call us at (717)207-4314.