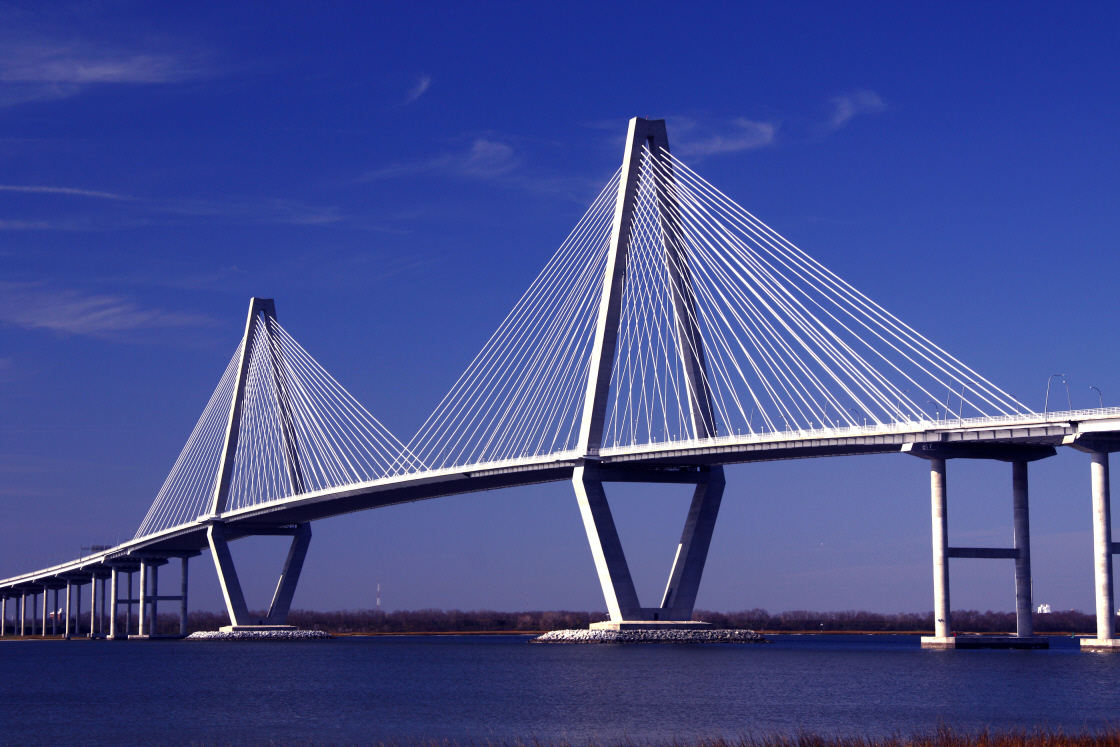 The Arthur Ravenel Jr. Bridge is supported by over
35,000 tons of our steel.
Superior quality and customer satisfaction
High Steel's fabricators take pride in our reputation for producing bridge steel which is consistently superior in quality and fit.
Our experienced team is focused on your steel bridge project's success, from start to finish. Our proven ability to identify and overcome design inconsistencies, potential problems with erection, and shipping obstacles results in the fabrication of structural steel that is right the first time, helping you avoid costly construction delays.
Proper project coordination and efficient delivery of the structural steel to your bridge project is a key factor in its ultimate success. This is what gives us the leading edge.
We invite you to visit our project gallery to see our latest bridge projects. If you have questions about project planning, shipping, or project pricing estimates for an upcoming project, please visit our designer's tools. Or, learn about how High Steel can assist you with steel fabrication for projects using the Design-Build or Public Private Partnership delivery system.
Contact our sales department to request a quote on your steel bridge project. We routinely bid on all steel bridge projects in the Mid-Atlantic and Northeastern United States, and our market area extends nation-wide for major bridge projects and those requiring complex fabrication, such as truss, arch and cable-stayed bridges.