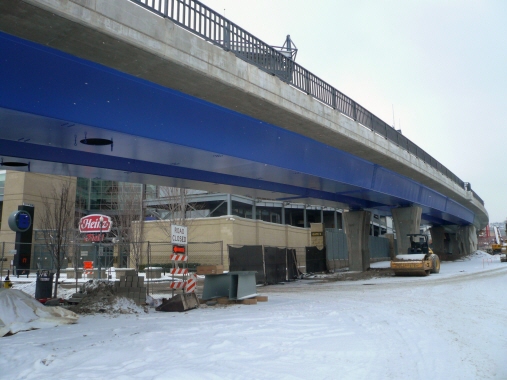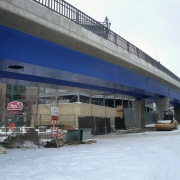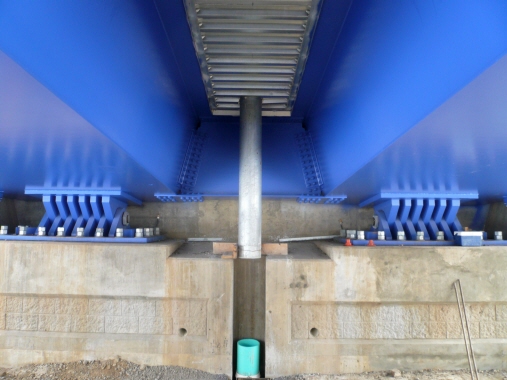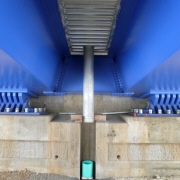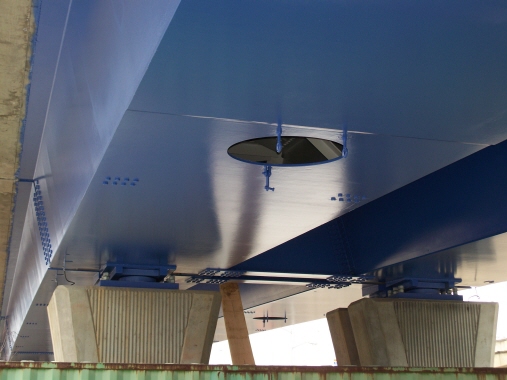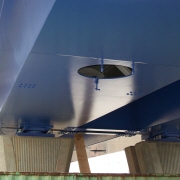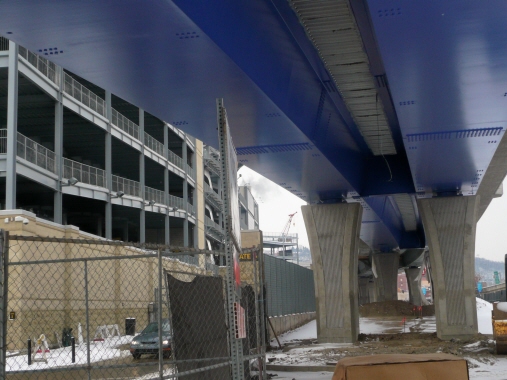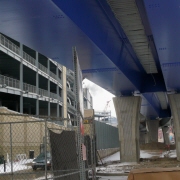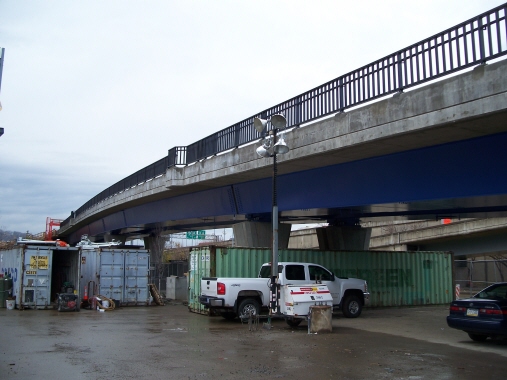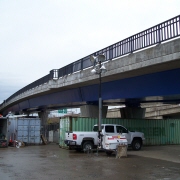 North Shore Connector Aerial Structure
North Shore Connector Aerial Structure
North Shore Connector Aerial Structure
North Shore Connector Aerial Structure
North Shore Connector Aerial Structure


North Shore Connector Aerial Structure, Pittsburgh, PA
High Steel fabricated and shipped over 2,000 tons of steel, including 46 tub girders, for the Port Authority of Allegheny County's North Shore Connector Aerial Structure in Pittsburgh, PA. The General Contractor for the project is Brayman Construction Corporation.
The bridge is part of the North Shore Connector, a $435 Million project to revitalize Downtown Pittsburgh and the North Shore. The Aerial Structure runs adjacent to Heinz Field along Reedsdale Street and carries the Light Rail track between the new North Side and Allegheny Stations along a dual span steel structure that measures approximately 35 feet high and 1,750 feet long.
The project consisted of six shipments including 46 tub girders, 18 box girders, and 23 I-Girders. High Transit delivered the steel to the jobsite in 58 truck trips from Williamsport to Pittsburgh.
Project Specs
Bridge Type: Steel Tub Girder
Steel Tonnage: 2,043 tons
Steel Type: Grade 50
Coating: Painted
Project Team
Project Owner: Allegheny County Port Authority
Contractor: Brayman Construction Corporation
Designer: Gannett Fleming and DMJM Harris
Detailer: Tensor Engineering
Steel Fabricator: High Steel Structures LLC
Steel Erector: Advantage