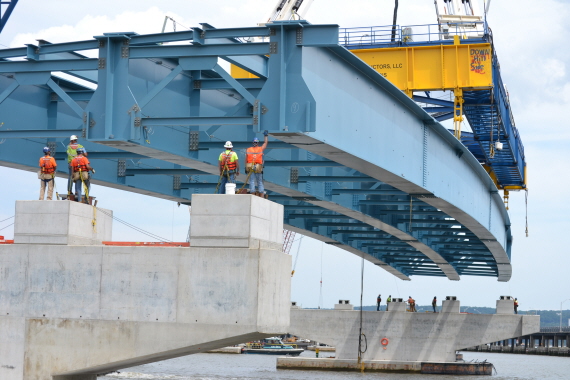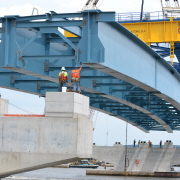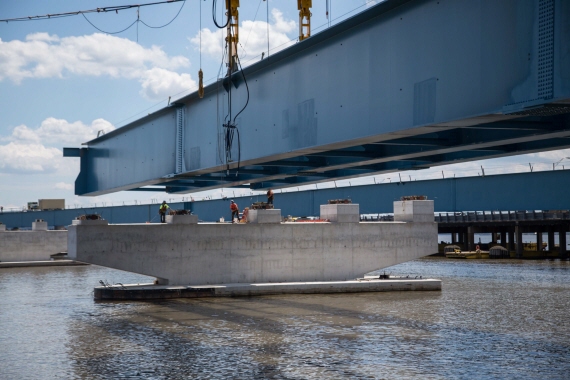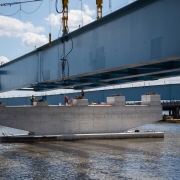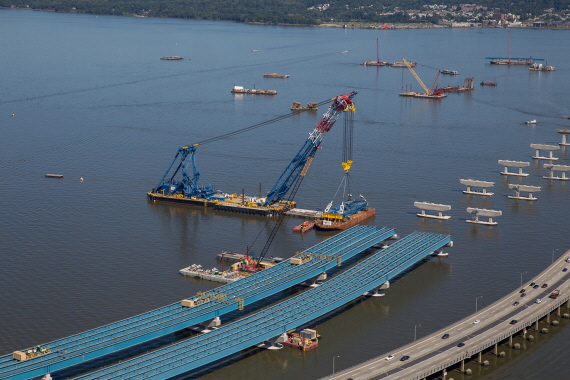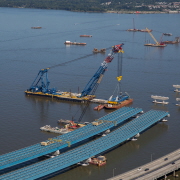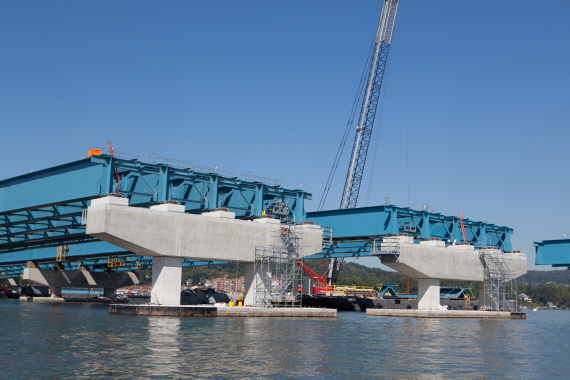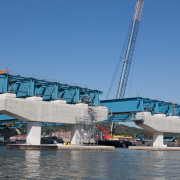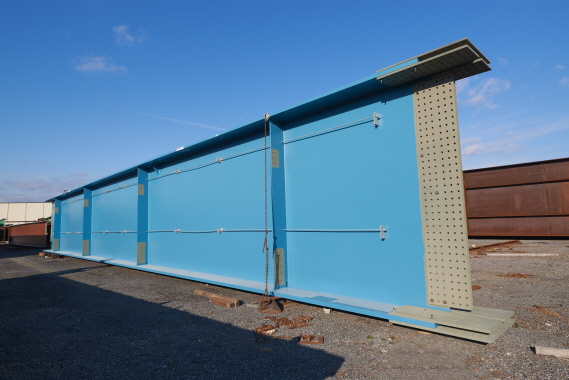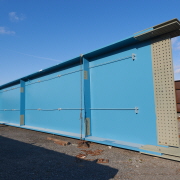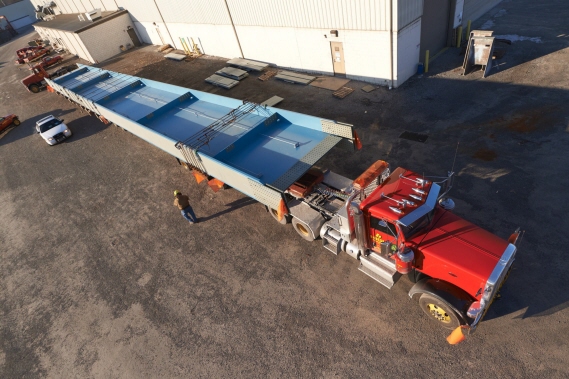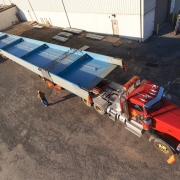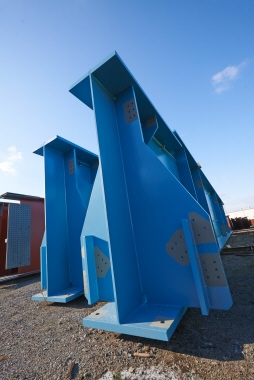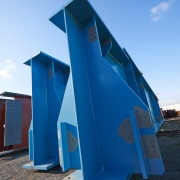 Approach Spans New NY Bridge
Approach Spans New NY Bridge
Approach Spans New NY Bridge
Approach Spans New NY Bridge
Approach Spans New NY Bridge
Approach Spans New NY Bridge
Approach Spans New NY Bridge


The New NY Bridge - Approach Spans
High Steel Structures is in the process of fabricating approximately 50,000 tons of structural steel for the approach spans of New York's new Tappan Zee Bridge. The "New NY Bridge" project is the largest transportation design-build project to date in the United States and one of the largest construction contracts in New York State history.
After design-build proposals were submitted in mid-2012, the New York State Thruway Authority awarded a $3.142 billion contract to design and build the project to Tappan Zee Constructors (TZC), a consortium including Fluor Enterprises, Inc., American Bridge Company, Granite Construction Northeast, Inc., and Traylor Bros., Inc.. The design team working with Tappan Zee Constructors is HDR, Buckland & Taylor, URS, and GZA.
A partnership between High Steel and Hirschfeld Industries, LP successfully landed the contract package for structural steel fabrication for the approach spans. Shortly after the project was advertised, the two fabricators teamed together to bid the project due to the massive size and scope of the steel production.
Fluor Enterprises is TZC's lead contractor for sourcing the structural steel. The project was divided into two steel packages: one for the approach steel, totaling nearly 100,000 tons; and another for the main span cable stay steel, totaling approximately 10,000 tons.
The approach steel package bid was submitted September 24, 2013, and contract awards were made to the fabricators on November 11, 2013. Each fabricator is producing approximately half of the steel under separate contracts and will provide portions of both the eastbound and westbound approach spans.
Steel deliveries began in October of 2014 and will continue into the first quarter of 2017. Both Grade 50 and 70 High Performance Steel (HPS) plate steel is being employed in the design.
The majority of the girders are over 100,000 pounds, and crossframes are up to 5,000 pounds each. Most of the girders are approaching 12 feet in depth, which require that they be shipped in the horizontal position.
Located north of New York City, the New NY Bridge will carry the Thruway, Interstate 87, and Interstate 287 over the Hudson River between South Nyack, Rockland County, New York and Tarrytown, Westchester County, New York. According to the Thruway Authority, the first span of the new twin-span bridge is scheduled to open in 2016, and the new bridge should be complete in 2018. The bridge will be designed and constructed to last 100 years without major structural maintenance.
Photo Credit: All jobsite photos courtesy New York State Thruway Authority
High Steel Project Specs
Bridge Type: Plate Girder / Cable Stay
Steel Tonnage: 50,000 Tons (Half of the Approach Spans)
Steel Type: Grade 50 and Grade 70
Coating: Three-Coat Paint System
Project Team
Project Owner: New York State Thruway Authority
Contractor: Tappan Zee Constructors
Design Consultant: HDR, Buckland & Taylor, URS, and GZA.
Detailer: High Steel Structures LLC