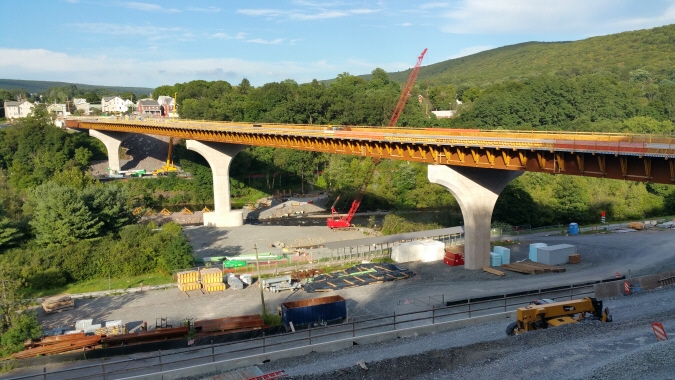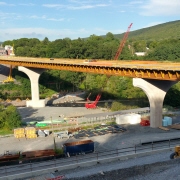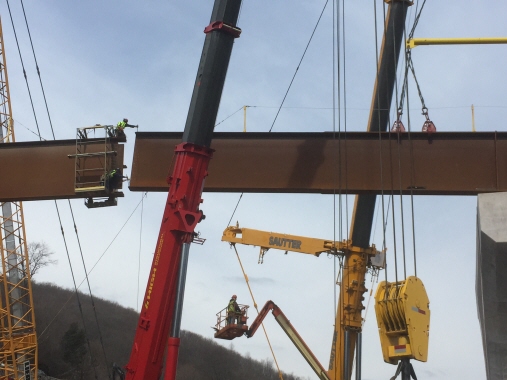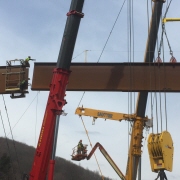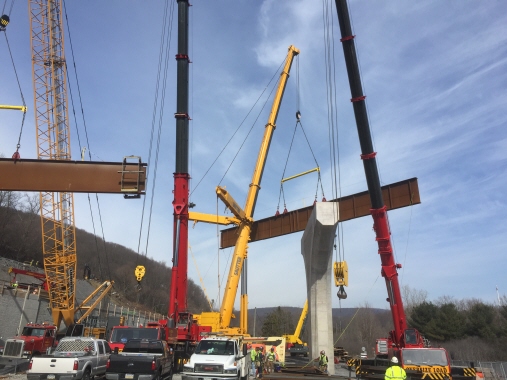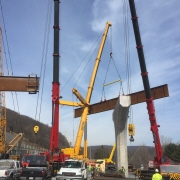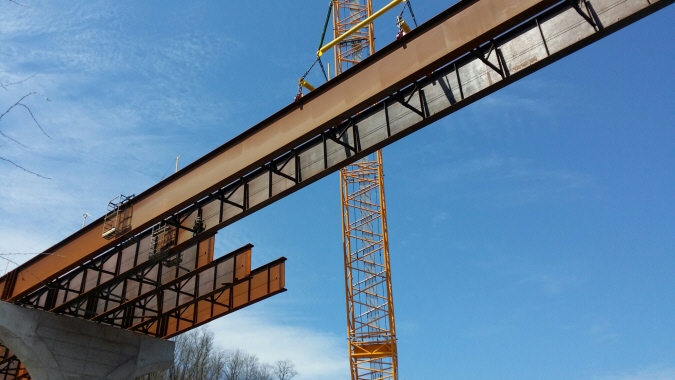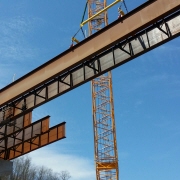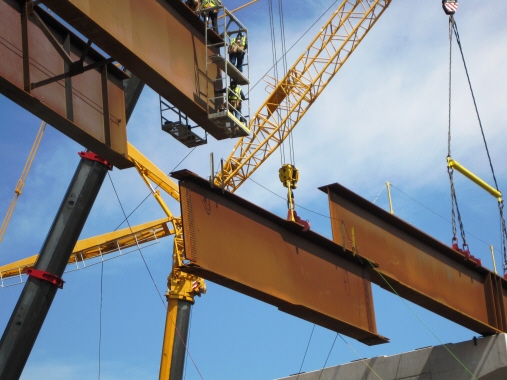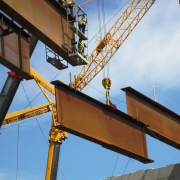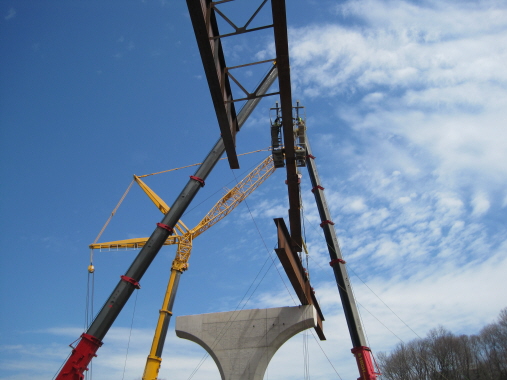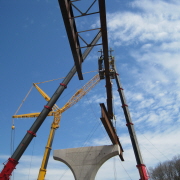 Jim Thorpe Bridge Project


Jim Thorpe Memorial Bridge - Jim Thorpe, PA
The new, $28 million Jim Thorpe Memorial Bridge will improve access to the town of Jim Thorpe, PA, known as the "Switzerland of America." The 951' long bridge replaces an existing two-lane bridge that was built in 1953.
High Steel fabricated and erected 2,199 tons of plate girders for the project, which required an innovative erection plan to eliminate shoring towers and erect girders in pairs, avoiding historic canal locks discovered in the river.
Crane locations were also limited because of the steep slopes, river and railroad tracks. Working closely with the design consultant, the final plan included a total of six different cranes with some picks requiring three cranes simultaneously. The heaviest pick was almost 220,000 pounds.
The project's longest span length was 335 feet. Girders for the project were over ten feet deep, with the longest over 133' long.
The project is scheduled for completion in mid-2017. This new, vital artery will connect Routes 209 and 903 at a new point, allowing for more direct access and better traffic flow in the town.
Project Specs
Bridge Type: Plate Girder
Steel Tonnage: 2,199 Tons
Steel Type: Grade 50W Weathering Steel
Project Team
Project Owner: PennDOT
Contractor: Allan Myers
Designer: URS (now AECOM)
Detailer: High Steel Structures LLC
Steel Fabricator: High Steel Structures LLC
Steel Erector: High Structural Erectors LLC