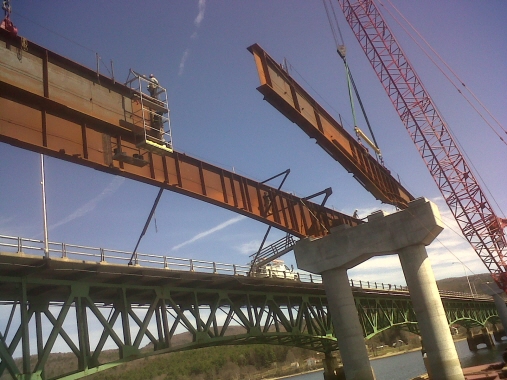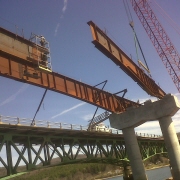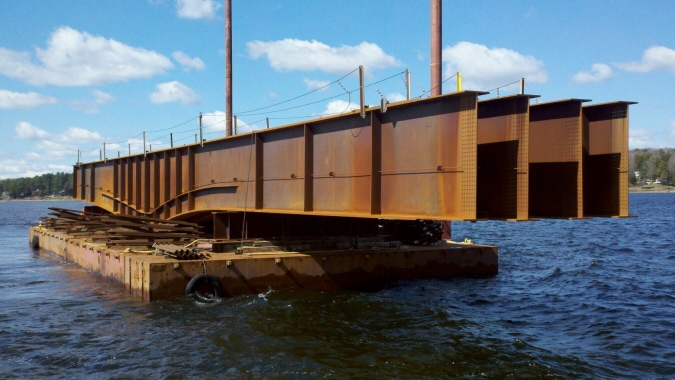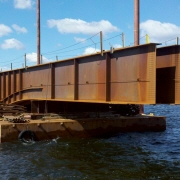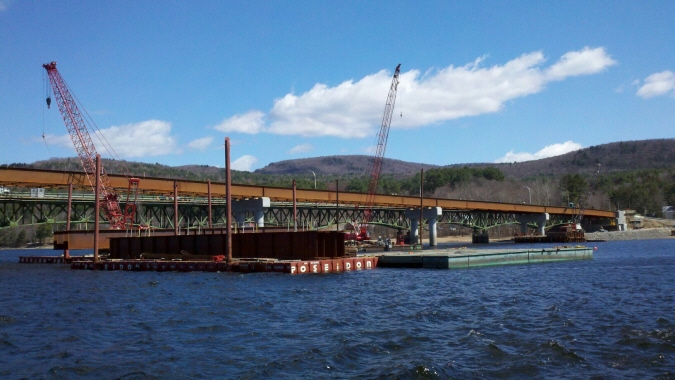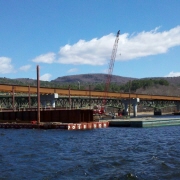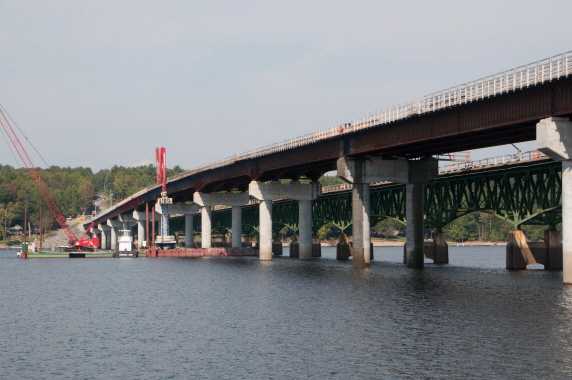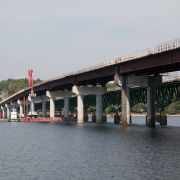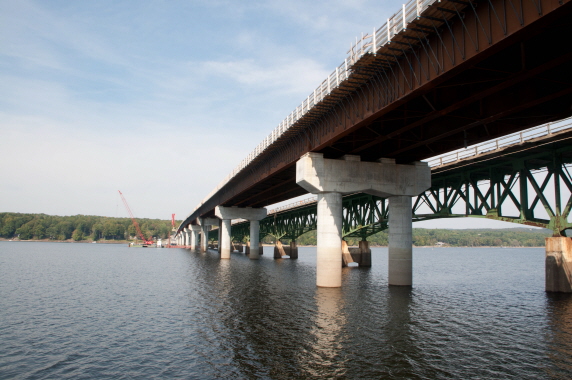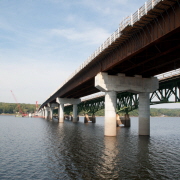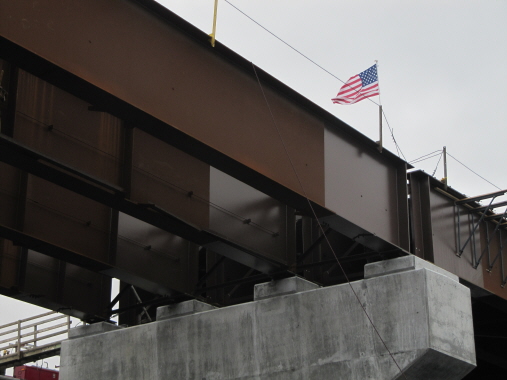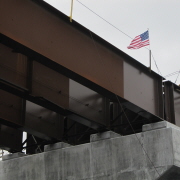 Batchellerville Bridge, Edinburg, New York
High Steel recently fabricated and erected 3,700 tons of steel for the new Batchellerville Bridge. The new structure, which is over 3,000 feet long, replaced an existing structurally deficient bridge carrying County Route 98 over the Great Sacandaga Lake's mid-point in the Town of Edinburg, Saratoga County. The new steel haunched girder bridge has a 42-foot center span navigational vertical clearance. Its 92 girders range from 8 to 10 feet deep and from 112 to 156 feet in length. The girders were erected from the water, using crawler cranes on barges.
Project Specs
Bridge Type: Haunched Girder
Steel Tonnage: 3,741
Steel Type: Grade 50W and Grade 70W HPS
Coating: Weathering Steel with End Paint
Project Team
Project Owner: NYSDOT
Contractor: Harrison and Burrowes Bridge Constructors Inc.
Design Consultant: NYSDOT
Detailer: High Steel Structures LLC
Steel Fabricator: High Steel Structures LLC
Steel Erector: High Steel Structures LLC