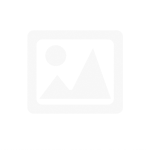 High Shining Star: High Steel's Williamsport facility earns certification for highest OSHA Voluntary Protection Program Award
on October 23, 2007
High Shining Star: High Steel's Williamsport facility earns certification for highest OSHA Voluntary Protection Program Award
Tuesday, October 23, 2007
Contact: Steve Bussanmas
Senior Vice President Sales and Marketing
High Steel Structures Inc.
717.390.4270
sbussanmas@high.net
Lancaster, Pa. (October 23, 2007) – A ceremony was held last week celebrating the certification of High Steel Structures Inc.'s Williamsport facility as a VPP Star site, as designated by the Occupational Safety and Health Administration's (OSHA) Voluntary Protection Program. VPP is OSHA's recognition of safety and health excellence.
The OSHA VPP programs currently encompass 1,850 worksites with companies from more than 280 industries. High Steel Structures' Lancaster facility in 1983 was the nation's first VPP Star site and was again recognized in 2000 with VPP Star recognition and approval.
The October 16th presentation was held at High Steel Structures' Plant #3 facility located on West 4th Street in Williamsport. In recognition of the achievement, a formal award in the form of a VPP Star flag and plaque was presented by Mrs. Marie Cassady, Acting Regional Administrator, Region III, U.S. Department of Labor – OSHA Philadelphia Regional office. A Governor's Proclamation was read by Jack Kupchinsky, Director, Bureau of Worker's Compensation, Department of Labor and Industry. Representatives from the offices of Congressman Christopher Carney and State Senator Rodger A. Madigan were in attendance, as well as State Representative Steven W. Cappelli and Williamsport Mayor Mary B. Wolf.
"The safety and health program established at High Steel Structures engages and supports the employees in a variety of proactive, protective activities," explained Peter Brown, Region III VPP Team Leader, who led OSHA's audit team at the facility. "Safety resources and expertise are exemplary and are expected to ensure the continued protection of employees in the coming years," Brown said.
"We are very proud that our Williamsport plant has gained the federal Department of Labor's approval as a VPP Star site," says Jeffrey Sterner, president, High Steel Structures. "Working safely is the number one priority at High Steel Structures."
"Star" is the highest level of recognition that an employer can achieve in the VPP program. This level is designed for worksites with comprehensive, successful safety and health programs. The VPP is open to all industries and to companies with occupational injury and illness rates below their respective industries' national published rates.

"We have achieved a dramatic improvement in incident rates since 2001, when we put the VPP challenges in front of our people," commented Williamsport Plant Manager Ron Runk. "Through our implementation of the VPP elements and requirements and our partnership with OSHA, we've achieved greater than 80% reductions in both the TCIR (Total Case Incident Rate) and the DART (Days Away from Work, Restricted or Transferred) rates. Since that time, we have also reduced the average cost per injury by 90%, from more than $5,000 to less than $500 per claim."
About High Steel Structures Inc.
Founded in 1931 in Lancaster, Pa., High Steel Structures Inc., an affiliate of High Industries Inc., is one of the largest fabricators of structural steel in the United States, with more than one million tons of steel fabricated over the past 20 years. High Steel's 700+ co-workers fabricate a wide range of complex bridge components and heavy building girders, and the company offers bridge steel erection, transportation, and emergency bridge repair services. High Steel has been instrumental in the development of new, innovative processes and materials throughout its long history as an industry leader. The company is headquartered in Lancaster, Pa., and operates four fabrication facilities in Lancaster and Williamsport, Pa. For more information on High Steel, call 717.299.5211 or visit www.highsteel.com.