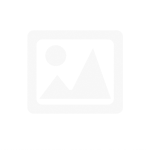 Butler Manufacturing and High Steel Structures Team Up on Steel Building Systems for Athletic Center at West Point
on January 03, 2007
Butler Manufacturing and High Steel Structures Team Up on Steel Building Systems for Athletic Center at West Point
Wednesday, January 03, 2007
Contact: Bruce Bortree Steve Bussanmas
Marketing Manager Senior VP Sales, Marketing & Estimating
Butler Manufacturing High Steel Structures Inc.
717-867-3293 717-390-4270
BLBortree@butlermfg.com sbussanmas@high.net
Lancaster, Pa. (January 3, 2007) – Butler Manufacturing of Annville, Pa., and High Steel Structures Inc. of Lancaster, Pa., teamed up to fabricate steel framing used to build a new athletic center at West Point, a project that began in June 2006. Butler Manufacturing had the lead on designing the frames and called upon assistance from High Steel Structures, a bridge superstructure fabricator, as an efficient approach to making the larger components for the project. High Steel Structures has found that providing strategic assistance to building fabricators such as Butler is a logical application of their core competencies in the bridge-building industry.
History of the project:
In 2005, the United States Military Academy announced an initiative that would complete the Michie Stadium Athletic Complex begun in 2001. The key addition was the indoor athletic training facility.
Following a year-long process of design and construction planning, it was determined that a pre-engineered steel building system would be best suited to create the unique features planned for the new 92,400-square-foot building. This decision was made in large part due to the ability of such structures to span large areas, to offer shorter construction times than traditional methods, and to provide greater overall lifecycle value.
Butler Manufacturing played a critical role in the process, designing the frames that were used for the building. The plans include an indoor training facility that is unlike the field houses or athletic facilities found on most college campuses. The building has unusually high (65 feet) ceilings to accommodate punting, kicking, and return drills.
Other special features include padding on the interior walls to ensure a higher degree of safety, special lighting configurations to enhance the quality of videos shot during practices, a 40-yard sprint track for speed training, and FieldTurf® artificial turf to provide a field surface that is more realistic and safer for the athletes.
In all, more than 825 tons of steel were used to construct the facility.
About Butler Manufacturing
Butler Manufacturing is the world's leading manufacturer and provider of pre-engineered1 steel building systems. As such, the company has extensive experience manufacturing and erecting steel structures. But because of the unique nature of this project, Butler decided to work with High Steel Structures to build the large steel frames. Hardy Construction, a Butler Builder® based in Syracuse, N.Y., was involved in the project at an early stage as a member of the core design team. They also managed the entire process of setting the steel and installing the pre-engineered wall and roof products to complete the structure.
The project was funded by the largest single donation in the history of the federal Service Academies—a $15 million donation to West Point's Association of Graduates from Bill and Carol Foley. Mr. Foley graduated from the Military Academy in 1967 and was commissioned as an officer in the United States Air Force where he reached the rank of Captain.
Mr. Foley is the Chairman of the Board and the CEO of Fidelity National Financial Corporation, a global provider of products and outsourced solutions to the financial and real estate industries. He also serves on the boards of JEA, Inc. and Florida Rock Industries, Inc. Until recently, Mr. Foley was the Chairman of the Board of CKE Restaurants, Inc. He and his wife Carol have four children and reside in Jacksonville, Fla.
The facility will be named the Foley Athletic Center in recognition of Mr. Foley's donation, which is the largest single gift in the history of West Point. Construction is scheduled to be completed in January 2007.
Butler Manufacturing was acquired by BlueScope Steel Limited (ASX: BSL) in 2004. BlueScope Steel (formerly known as BHP Steel) is the leading steel producer in Australia and New Zealand, supplying a large proportion of the flat steel products sold in these markets. BlueScope Steel's principal customers are in the building and construction, automotive, packaging and general manufacturing industries. The Company's steelworks at Port Kembla is Australia's largest and one of the world's lowest cost producers of hot rolled coil. Steel rolling, coating and painting plants are located in Australia, New Zealand, Thailand, Malaysia and Indonesia, with further plants being constructed in India and Vietnam. The Company has a network of steel building products roll-forming facilities across the Asia Pacific region that is unmatched by any other steel company.
About High Steel
Founded in 1931 in Lancaster, Pa., High Steel Structures Inc. is one of the largest fabricators of structural steel in the United States, with more than one million tons of steel fabricated over the past 20 years. The company is part of The High Companies, named Corporate Citizen of the Year 2006 by Central Penn Business Journal. High Steel Structures' 700+ co-workers fabricate a wide range of complex bridge components and heavy building girders, and the company offers bridge steel erection, transportation, and emergency bridge repair services. High Steel Structures has been instrumental in the development of new, innovative processes and materials throughout its long history as an industry leader. The company is headquartered in Lancaster, Pa., and operates four fabrication facilities in Lancaster and Williamsport, Pa. For more information on High Steel Structures, call 717.299.5211 or visitwww.highsteel.com.
1 About pre-engineered buildings:
Pre-engineered buildings are designed and engineered using sophisticated computer software to meet each purchaser's individual requirements, with steel components pre-fabricated and partially assembled off-site, then transported to site for erection. Pre-fabrication and assembly means erection on site is significantly faster and simpler than for conventional buildings. Pre-engineered buildings are suitable for a wide range of non-residential building applications, including factories and warehouses, showrooms, sporting facilities, aircraft hangars, schools, and medical clinics.